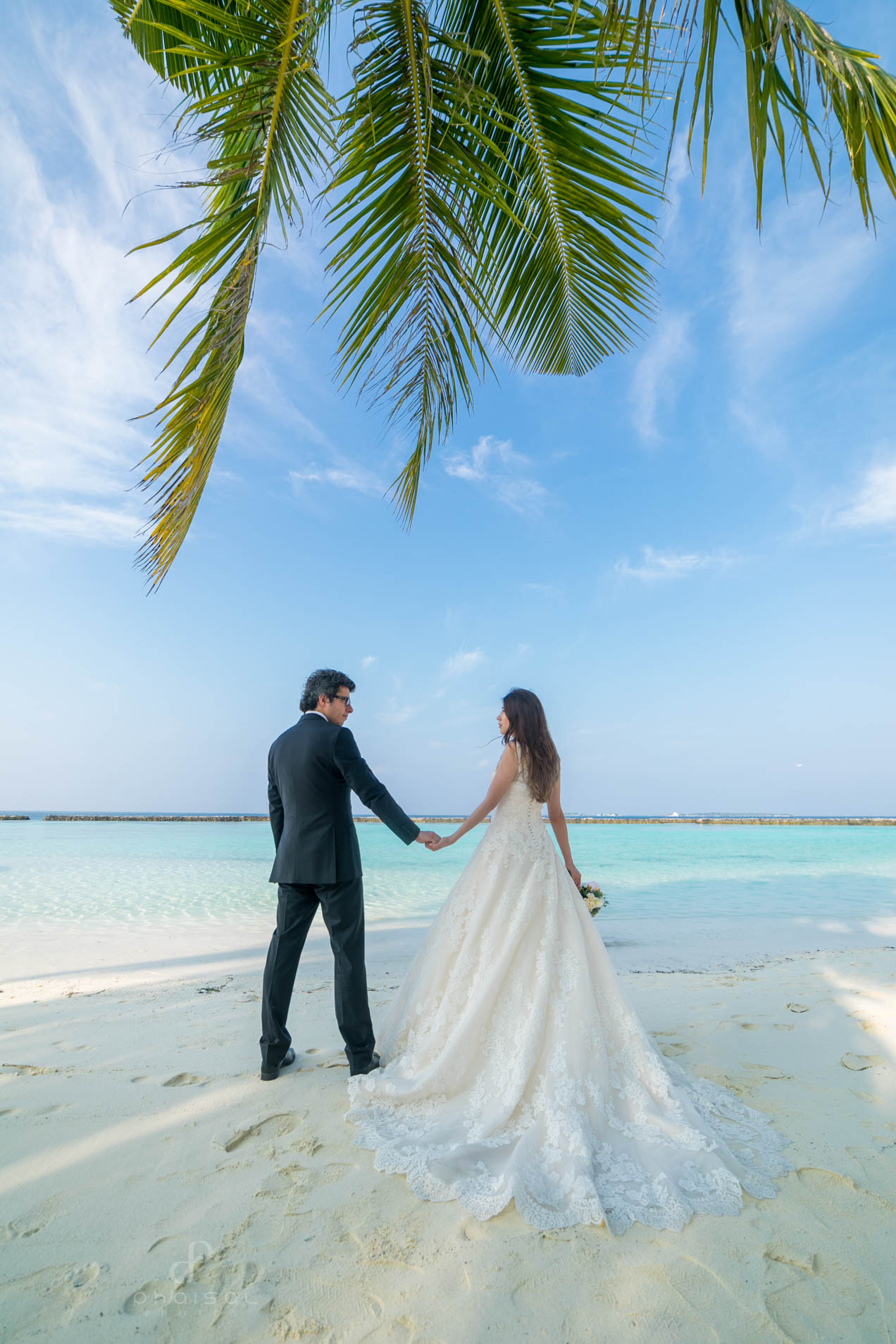 The resort opened in 1972 with its founders including local Maldivians, Mohamed Umar Maniku and Ahmed Naseem (Kerafa Naseem) . Named after the word for coconut in the local Dhivehi language, Kurumba began with 30 rooms constructed using local material with walls made from coral stone and roofs composed of palm thatch.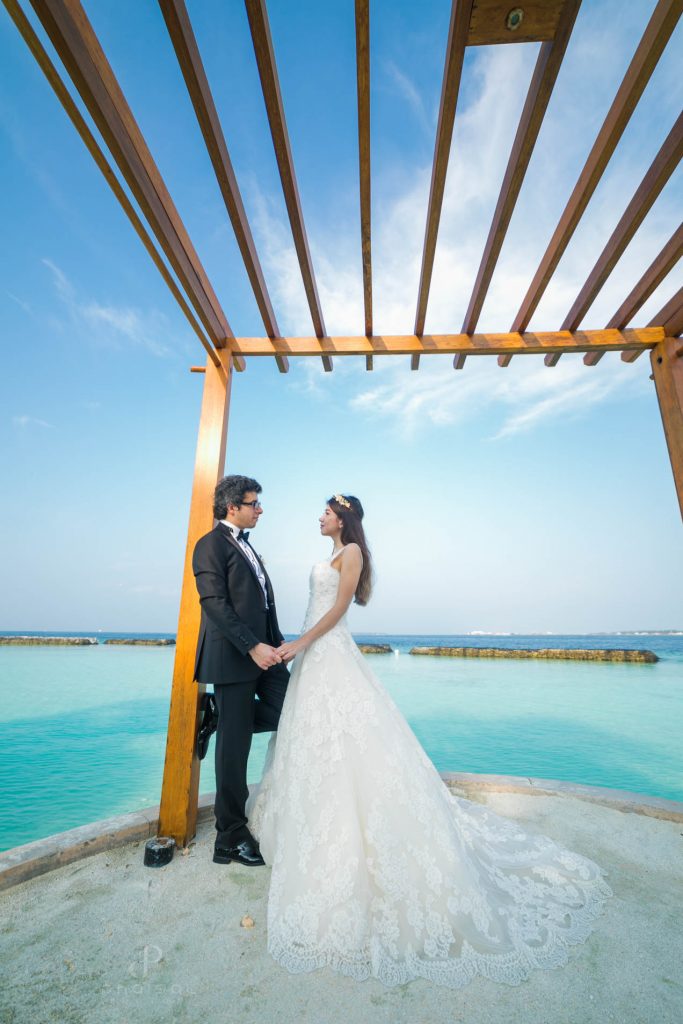 On a tropical private island in North Male Atoll, Kurumba Maldives features beautiful white sand beaches and scenic coconut trees. It is just 10 minutes by speedboat from the airport with boat transfers available 24 hoursa day. It offers free WiFi in all rooms, 8 restaurants and 4 bars.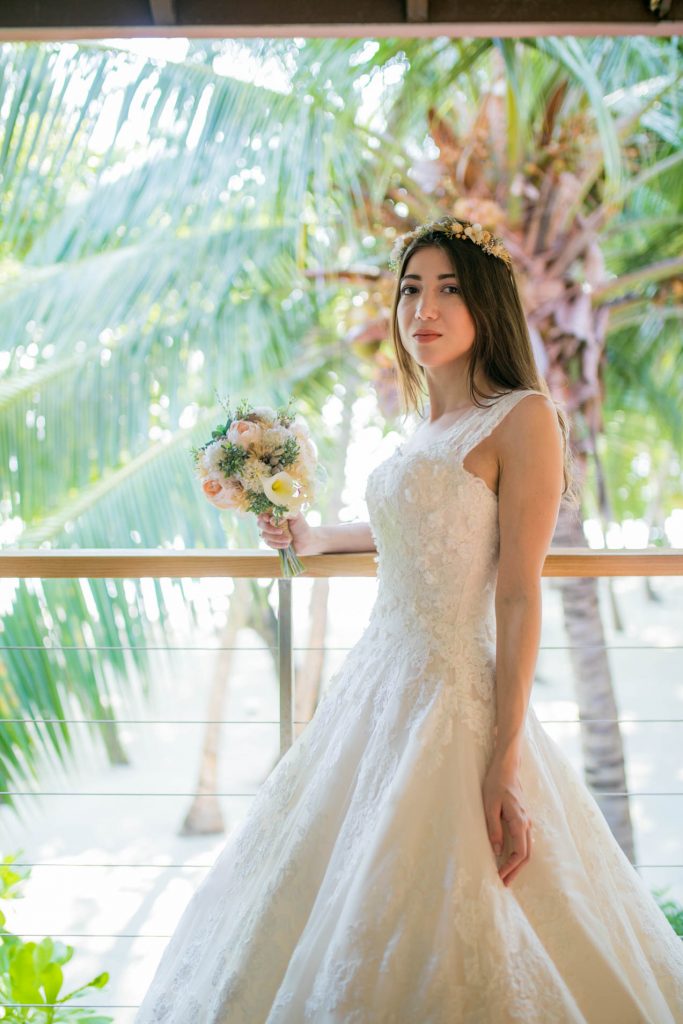 A Kurumba wedding in the Maldives starts with getting you and your spouse relaxed, so you'll have a trip to the spa and a shared treatment. Once fully awake you'll be escorted to your chosen beach location for your Kurumba Maldives island beach wedding. You'll arrive to the sound of drums, (no… not Phil Collins…) traditional drums and flower girls with petals and will be taken through the ceremony by the ''judge'' and a certificate is then handed to you. The package also comes with a cake again, single tier, and after cutting the Maldives wedding cake you're escorted to a waiting boat and off to watch the dolphins, sip champagne and watch the sun nod its head to you as it settles into night. The captain then drops anchor on a deserted island where a Kurumba Maldives chef awaits you with a four-course dinner on the sands to celebrate.You then sail back by moonlight to your villa and slip into a bath suffused with essential oils. The next morning you wake up to a Champagne breakfast for two.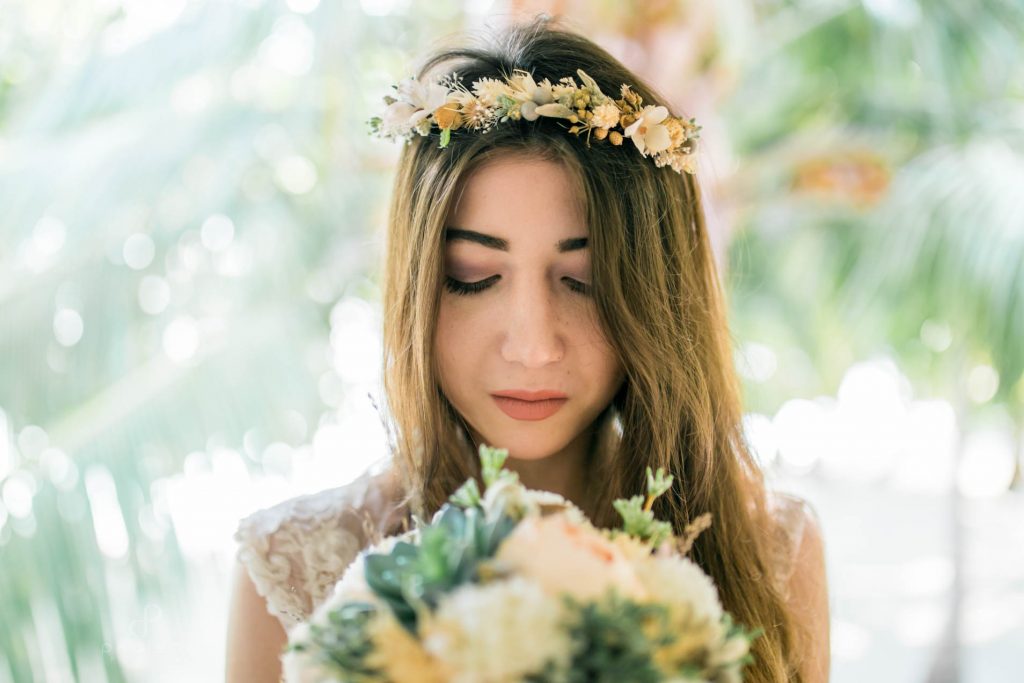 What to Wear
If you like, you can cram your wedding gown into your suitcase, but if you'd rather not then rest assured that Kurumba will supply you both with traditional Maldivian wedding attire.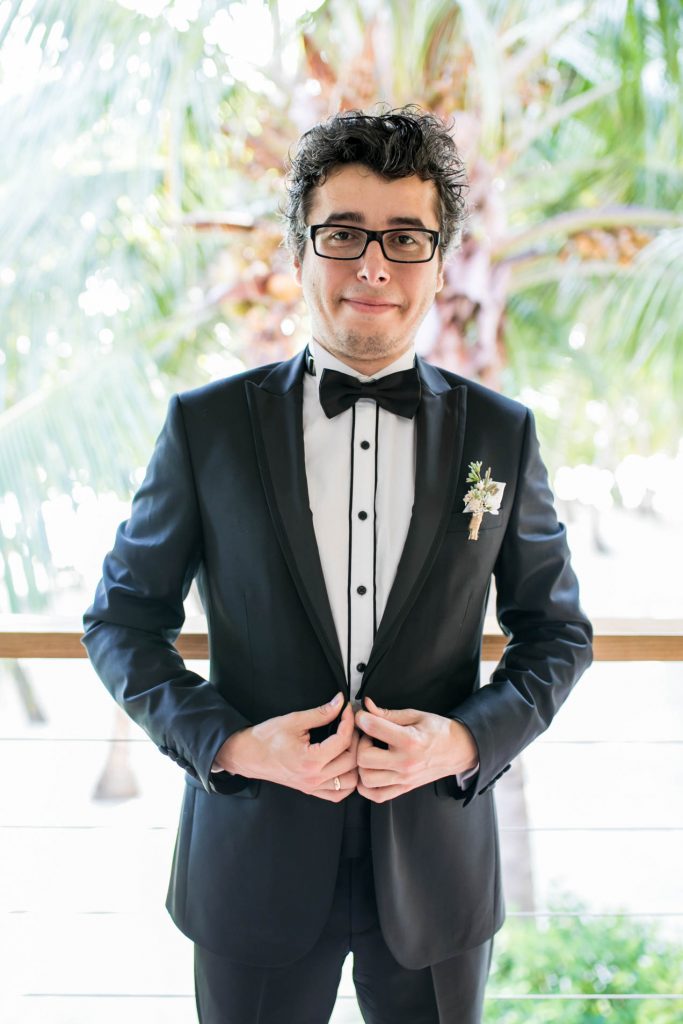 Kurumba Maldives Wedding offers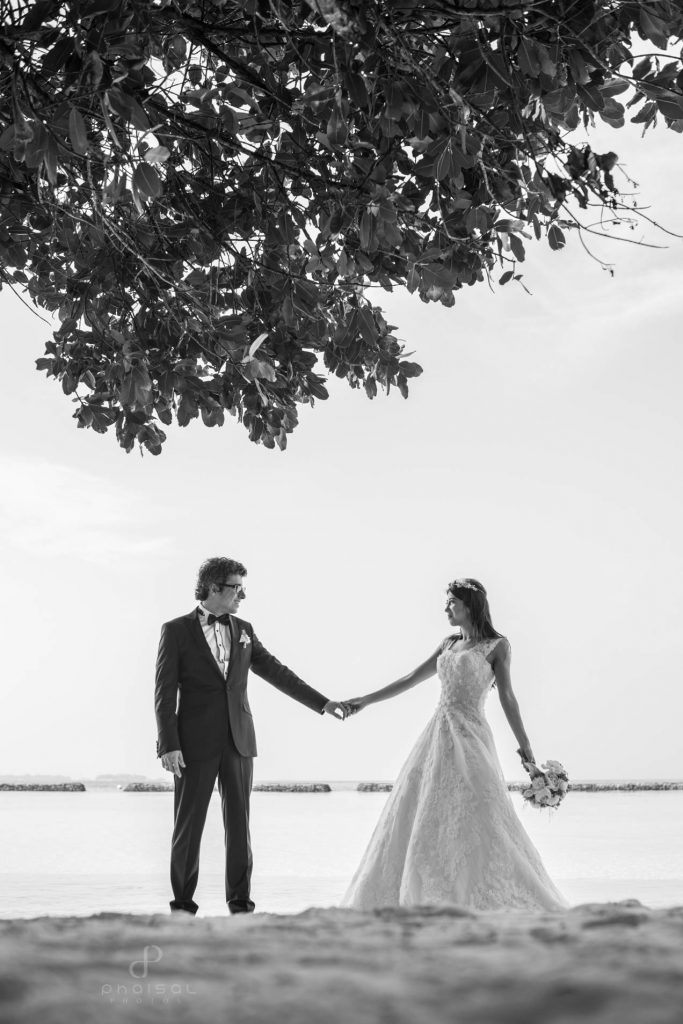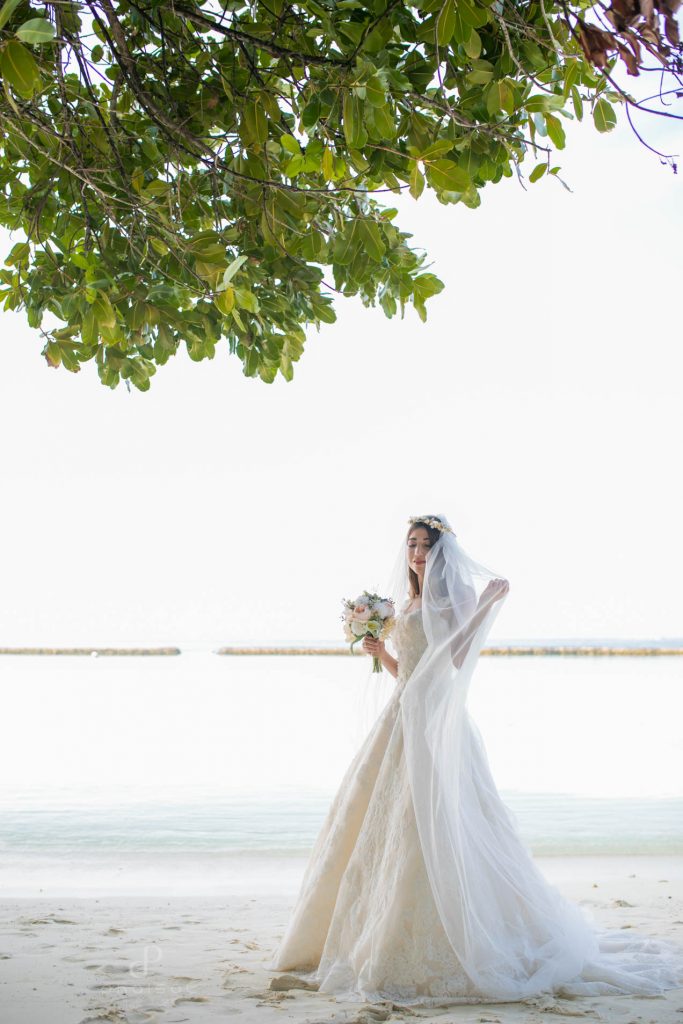 OPTION 1 @ US$ 1,780 per couple ! A master of ceremony presides over the vows! Traditional Maldivian Bodu Beru drummers! Bridal bouquet! Wedding cake! Canapés for Sunset! Two bottles of champagne! Kurumba's Signature Sounds Of The Sea Dinner with selected wines! Renewal of vows certificate on carved wood! Local Sarong (Feyli) for the couple! 90-minute Spa treatment for the couple! Premium Breakfast for the couple served in room/villa
OPTION 2 @ US$ 1,050 per couple ! A master of ceremony presides over the vows! Traditional Maldivian Bodu Beru drummers! Bridal bouquet! Wedding cake! One bottle of champagne! 3-course set Dinner at Thila with wine! Renewal of vows certificate on carved wood! Premium Breakfast for the couple at Thila
OPTION 3 @ US$ 560 per couple! A master of ceremony presides over the vows! Traditional Maldivian Bodu Beru drummers! Bridal bouquet! Wedding cake! One bottle of Sparkling Wine! Renewal of vows certificate ENHANCE YOUR EXPERIENCE Private sunset cruise (per hour): US$ 150 Wedding Photography Pricelist Hair & make-up: US$ 350
Book now Wedding in Kurumba Maldives