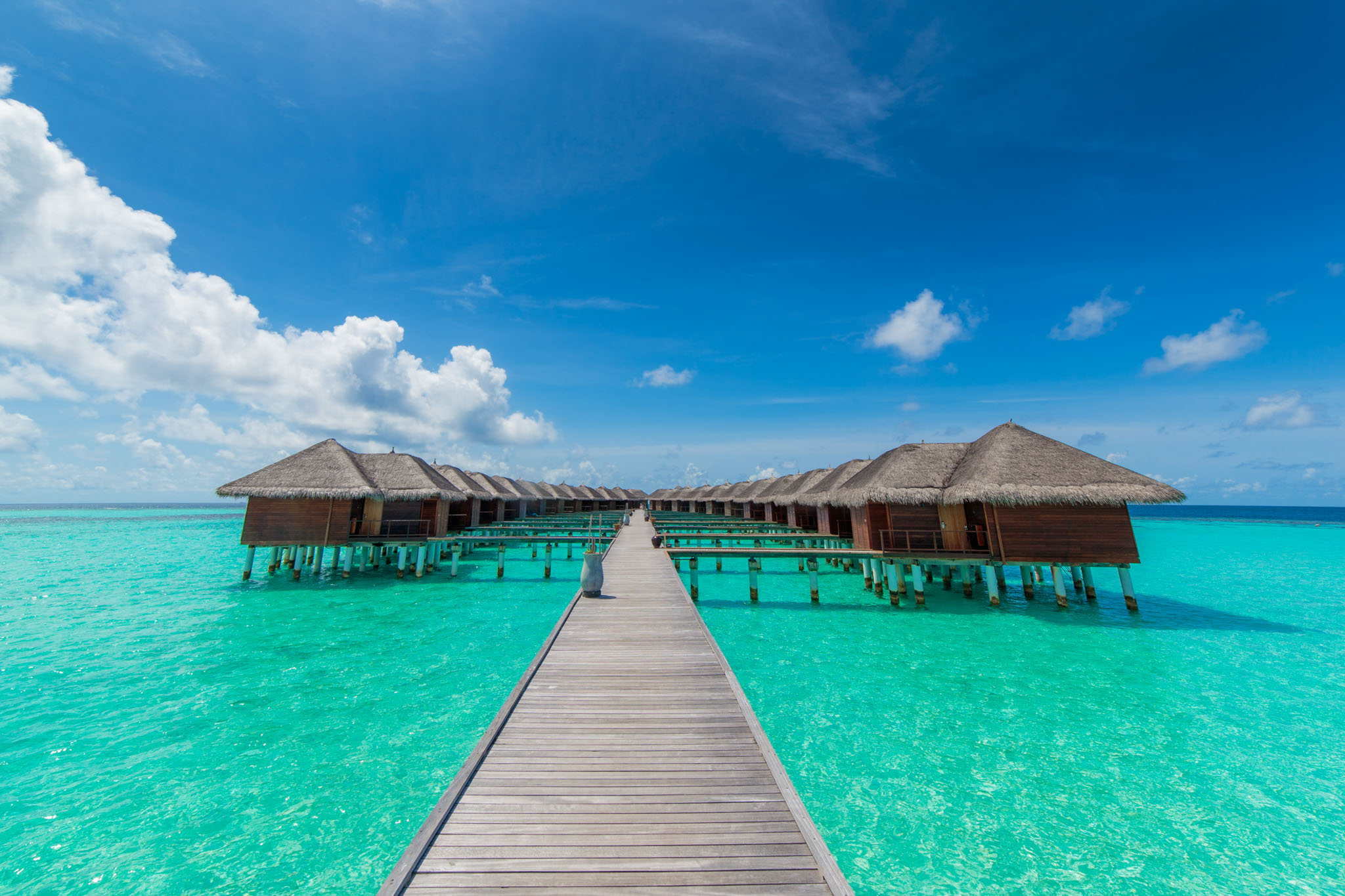 Maafushivaru Maldives is an exclusive luxurious resort is situated on its own island in the Maldives.
The resort provides 48 exquisite villas where you can choose to be located on the beach or overlooking the crystal clear water. All villas include fantastic amenities with air conditioning to ensure you are always at a moderate temperature, a king size bed to sink into, rooms all include flat screen televisions, DVD players and iPod docking stations.
A tranquil relaxing resort where you can simply enjoy the beautiful surroundings, dine in the Mediterranean inspired restaurant and watch the sun setting over the lagoon. If you want to try something different you couldn't find a better setting. With Catamaran trips, wind surfing and kayaking there is something for everyone.
If you really want to unwind then visit the Spa which is set over the water, it provides a soothing setting. Treat yourself to a treatment or two and soak in the undisturbed views.
FAQ
Where is Maafushivaaru located?
Maafushivaru Maldives is located in the South Ari Atoll of the Maldives.
How far is Maafushivaru from the airport?
Maafushivaru Maldives is located 96 km south west from Ibrahim Nasir International Airport.
How are transfers organised?
Transfers are organised by seaplane with Trans Maldivian Air (TMA) and takes approximately 25 minutes.
What is the usual climate?
The Maldives has a tropical climate with warm temperatures and a great deal of sunshine year-round. The weather is determined largely by the monsoons; the Northeast monsoon from                         December to April and the Southwest monsoon from May to November, during which period more rain is experienced. As the Maldives is situated across the equator, severe storms are rare.
Are there medical facilities on the resort?
Basic First Aid is available in Island. Nearest medical clinic is 10-15 minutes boat ride away and nearest regional hospital is 45-50 minutes boat ride away
Yes, children of all ages are welcome.
What is the best currency to bring to the Maldives?
US Dollar is preferred currency all over the Maldives but we do accept Euros, Sterling Pound and Swiss Francs as well
Will I need much ready cash?
It is not necessary to change any money to the local currency. Within the resort, you are asked to sign all your extras to your villa. You may check your bills at any time and pay it daily if you                   wish.
Which credit cards do you accept?
We accept Visa, Master & Amex.
Do I need to bring beach towels?
Towels are provided in your villa for use at the beach. Towels are also supplied at the poolside.
Do you have TVs in the rooms?
For your viewing pleasure, Maafushivaru Maldives has selected a range of channels with up the minute news, movies, sports and documentary to suit every whim
Can you please let me know what kind of electrical sockets do you have in the rooms?
We have UK sockets in all the rooms, Multi adapters are also available.
Do the villas have safes?
The resort provides personal safes in all villas. You are advised to make use of this facility for the safekeeping of your valuables.
Do you have email and internet facilities available to the guests?
Wi-Fi Internet is available in several public areas free of charge. Laptops are available for rent from reception.
Can we book directly with the resort?
Yes, you can email us at info@maafushivaru.com.mv
Is it possible to get married on Maafushivaru Maldives ?
We do have Renewal of Vows services, however, please do note that this is not a legally recognised ceremony.
Is it possible to upgrade from full board to all inclusive meal plan?
Yes guests can upgrade from full board to all inclusive, extra charges apply.
Do you have a dress code?
No. However we do ask that swimwear is covered when dining in the restaurants, visiting reception or in the bars in the evening. As the Maldives is a strict Muslim country, topless sunbathing             is not permitted.
Do you have any evening entertainment on the island?
Regular evening entertainment is available at Water Bar. Movie Night, DJ night, Maldivian Night, Live Music and chill out nights.