Sun Aqua Vilu reef is accessible via a 35-minutes sea plane transfer from Male International Airport.Sun Aqua Vilu reef offers a relaxing beachside experience with its spacious villas, an outdoor pool and an on-site diving centre. A gym and 2 restaurants are also available.Guests can enjoy pampering massage treatments at Sun Spa, or enjoy a game of volleyball and tennis. The resort also provides a tour desk and a souvenir shop. Chinese speaking staff are available for assistance.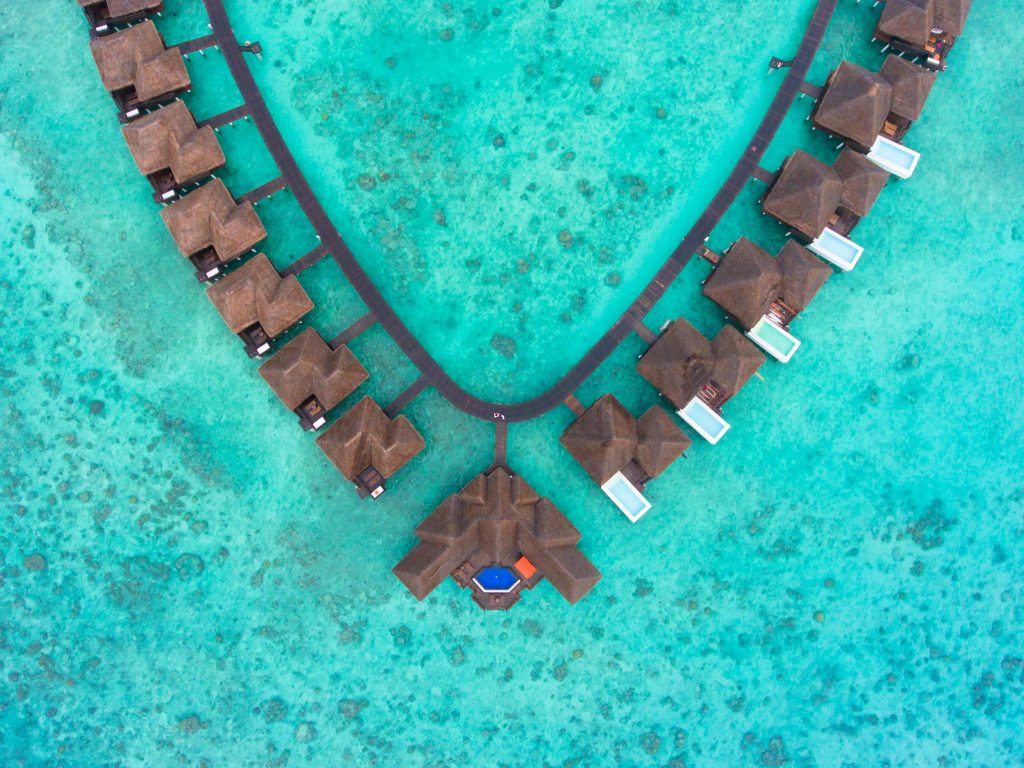 Thatched roofs, billowing white drapes, wooden floors, the fragrance of frangipanis and a nod to local craftwork: this is a quintessential Maldivian getaway, where visitors are encouraged to embrace nature and the feeling of serenity that gets in your bones. Service here is exceptional, and nearby islands are of interest, too: observe fishermen push out on the waters following
a decades-long daily tradition, or witness farmers go about picking fresh produce. Leisure arrives in the form of Sun Aqua Spa, water sports, diving, and a kids' club. Memorable.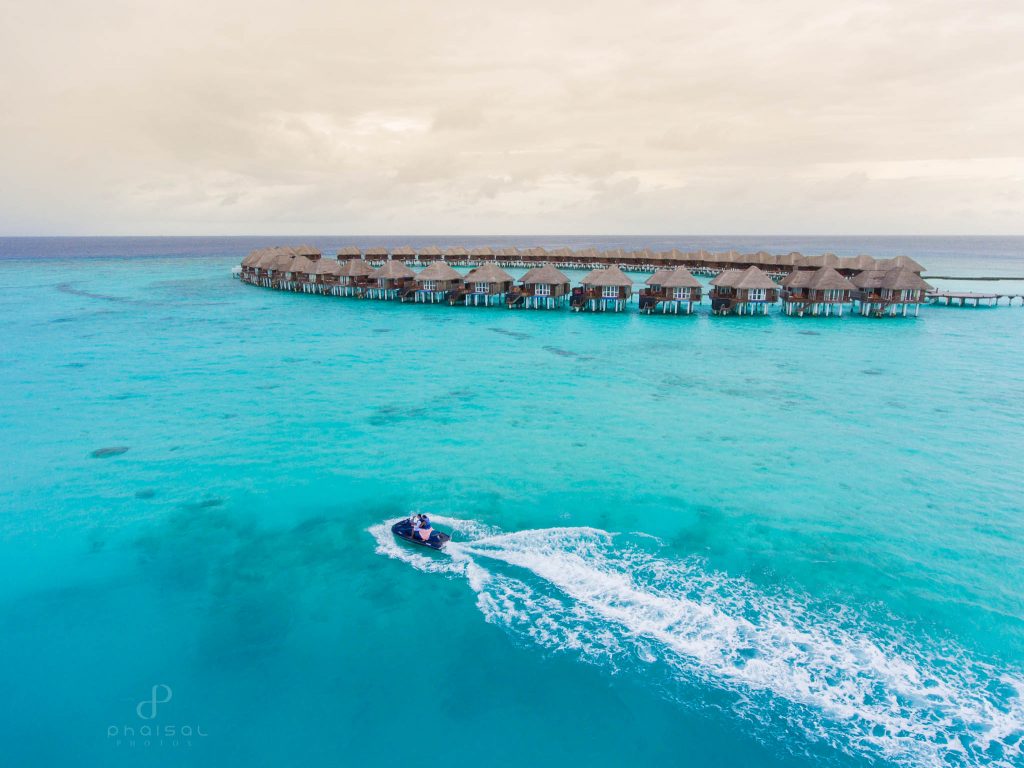 MuST-STAy SuiTe…
The Grand Reef Suite lives up to its 'grand' billing, with a wraparound terrace, generous living spaces and plush design details.
Dining HigHLigHT…
The Well Done allows diners to sink their feet into the sand and their teeth into delectable, freshly caught seafood.
Defining feATuRe…
Flora, fauna and preservation of local traditions; if the latter is of particular appeal to you, you're invited to break bread with the communities on neighboring islands, for a true taste of the Maldives.